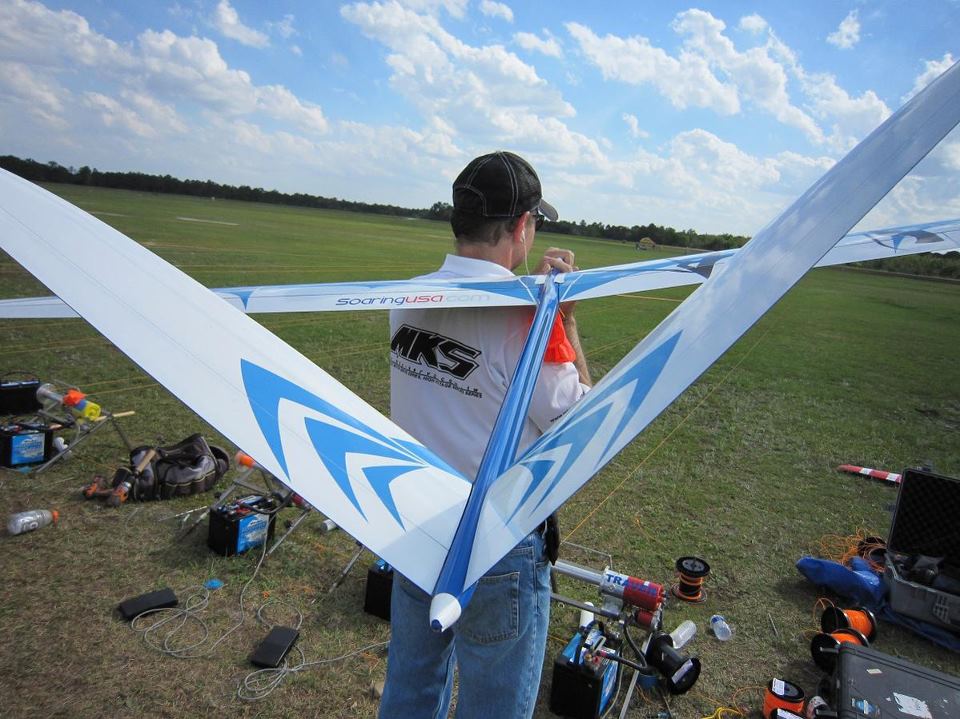 Gator F3B Contest, Cocoa, Florida USA
Many of us fly for the sheer joy of flying, but there are also many that are addicted to the friendly competitions that we have with our planes. After a competition, the person that volunteered to do the scoring would have to blast an email containing some spreadsheet or scribbled notes about who won.
This portion of the F3X Vault is dedicated to the scoring of events. I currently have programming for scoring F3B, F3F, F3J, F3K, F5J, GPS, MOM and TD contests along with all the cool statistics that I could think of to go along with them. I have made it so that a user can create an event and give access for other users to edit the event so that others can help out those people that may be busy. I have also tried my hardest to make the input of the data quick and efficient so that you don't have to spend hours after a tiring day inputting data.
I have also made a series section to be able to link events together to make a best of series.
This site can be used for live contests as long as you have an internet connection at the site. I hope to one day have an off line version for those sites that don't have internet connections, and also to have a system to run a contest control board, live timing and announcing.
Wouldn't it be cool to watch the world championships as they happen?
Please, let me know if I have gotten anything wrong with the calculations, as some of these disciplines are tricky.